I am a statistical geneticist with an established focus on the genetics of glycemic traits and a recent focus on integrative analyses of whole genome sequence data. I have been exploring the link between genetic associations and phenotype refinement since 2005.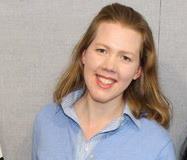 Assistant Investigator
Clinical and Translational Epidemiology Unit, Massachusetts General Hospital, Boston, MA
Instructor of Medicine
Harvard Medical School, Boston, MA
Associated Scientist
Collaborating with the Florez Lab at MGH/CHGR

Program in Medical and Population Genetics, Broad Institute, Cambridge, MA

Center for Human Genetics Research, Massachusetts General Hospital, Boston, MA
Email:
amanning@broadinstitute.org
Email:
akmanning@mgh.harvard.edu
Home page:
personal.broadinstitute.org/amanning
Follow me at
@akmanning
on twitter.